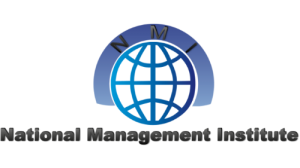 Time Management Training Courses
The National Management Institute (NMI) has developed highly effective time management training courses that have helped world-renowned organizations improve their productivity.
Time Management Made Easy Course Description
The Time Management Made Easy training course shows you powerful time management techniques and strategies that you'll use every day of your life. You'll discover clever, easy-to-use time saving techniques and strategies to enable you to be more productive every day and have time to relax, too.
You'll learn the most effective, practical time management techniques ever devised to help you deal with too much to do and not enough time to get it all done. You'll even have time to take lots of breaks and not feel guilty.
You'll learn time management strategies to increase your productivity without working harder or longer. You will learn how to focus on high-payoff activities and eliminate time-wasting behavior and procrastination.
The graduates of this time management course give it rave reviews as the most effective time management training available.
This highly-acclaimed time management training will show you how to:
Stay organized and focused to get more done with less effort
Overcome procrastination and get yourself motivated to do difficult or unpleasant work
Deal with interruptions that sidetrack you and break your focus
Go on an interruption diet with your team so you can get more work done
Meet tight deadlines with time to spare
Apply time management strategies when everything is top priority
Organize your workspace to be more productive
Handle e-mail and information overload
Stay focused and get the right things done at the right time
Discover time-management tricks to make life easier for everyone
Finish your to-do list every day and get a sense of completion
Balance your personal and professional life
In the session you'll develop a personal action plan to dramatically improve your time management for the rest of your life.
This is a powerful and comprehensive training program with an immense pay-off.
The National Management Institute has highly skilled and trained staff that will hold the Time Management Made Easy training course on-site in your organization across America and the rest of the world.
Click here to contact us to discuss your time management training requirements
Managing Time and Multiple Priorities Course Description
This time management course focuses on how to handle managing time and multiple priorities when you're under the pressure of tight deadlines, changing priorities, high expectations and demands on your time.
Even when you're having a day when everything seems to be top priority, you'll learn to stay relaxed, organized, and productive. You'll learn the most effective, easy-to-use techniques to enable you to keep track of and accomplish multiple priorities, get more done every day, and have time to relax, too.
We all have the same amount of time each day. The way we manage this time determines our success. You'll learn the most effective, easy to use techniques ever devised to help you better manage your time and priorities.
This highly-acclaimed time management training will show you how to:
Handle multiple and conflicting priorities
Deal with tight deadlines and stress
Learn to avoid over-commitment
Utilize time management shortcuts to work smarter – not harder
Use a special NASA formula to better estimate when a project will be finished
Turn vague promises from others such as "When I get a round to it" into firm commitments
Avoid burnout by learning to successfully deal with time pressures
Successfully plan and prioritize according to payoff
Manage multiple demands when everything is hot
Handle inter…ruptions and stop/start situations
Overcome procrastination
Say "no" tactfully and still be viewed as a team player
Deal with information overload
Avoid time crunches, handle unexpected job emergencies and salvage hectic days
The Managing Time and Multiple Priorities training course is taught within companies and is not available to the general public. However, four times a year our time management course is open to the public in a session organized by Effective Training Associates Inc in San Jose, California.
Click here to check when the next 1/2 day time management training seminar is scheduled
Time Management eLearning Course
If you can't attend a seminar in person, you can use your own computer to take the Time Management eLearning course at your own timing at your own speed
Click here for information on the Time Management Self-paced eCourse
Call 408.441.8881 to find out more about this self-paced time management training course.