National Management Institute

The National Management Institute (NMI) was founded by leading time management expert – Peter Turla.   The National Management Institute helps companies to develop a more productive and positive workforce.
National Management Institute President
Peter Turla
The National Management Institute President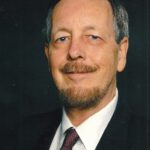 Former NASA rocket designer, Peter Turla, a world-renowned time-management expert, can say with authority, "Time management is not rocket science; with proper training, anyone can learn to dramatically improve their time management and achieve more in less time—with less stress."
Peter Turla's exciting, innovative time-management tips have been featured in dozens of publications including the New York Times, Industry Week, USA Today, and The London World News. He has also appeared on more than 200 radio and TV shows.
While at NASA he helped design the propulsion system of the Saturn 5 rocket. He also developed practical techniques to accomplish multiple priorities with minimum time and effort. He now teaches organizations how to deal with fast-changing priorities, frequent interruptions, stress, too much to do, and tight deadlines.
His managing-time-and-multiple-priorities seminars get rave reviews. Participants love the wide variety of practical techniques taught in a way that motivates and educates.
Turla's seminars are part of the productivity training for many of the world's top organizations.
Janet Bailey
NMI Instructor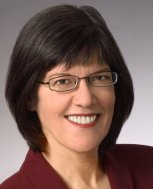 Janet is a highly rated speaker, coach and award-winning writer on productivity and communication. She has developed creative methods to help leaders focus on the right priorities and has trained hundreds of engineers, sales professionals and managers to communicate clearly and to handle tough, demanding workloads. Her presentations throughout the U.S. and U.K. offer practical, powerful techniques that participants use right away to save time and stay on message.
Her columns and articles on time management, life balance, psychology and career development have appeared in leading publications including Chief Executive, Bottom Line Personal, Robb Report, Health and Reader's Digest. Her entertaining history of San Francisco, The Great San Francisco Trivia & Fact Book, was an Amazon bestseller. As a corporate communications consultant, she has helped clients from a wide variety of industries reach their audiences effectively.
Janet has a degree in journalism and psychology from Stanford University, was an adjunct faculty member at New York University, and has served in leadership roles for the National Speakers Association and the American Society of Journalists and Authors.
Maryann Murphy
NMI Instructor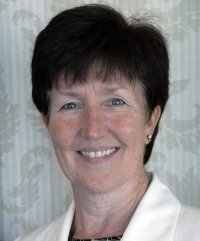 Maryann Murphy is a top-rated professional organizer, speaker, and time-management consultant who has spent more than 25 years helping people learn new time-management skills. She holds a Bachelor's Degree in Psychology and a Master's Degree in Social Work. She's also certified as a Specialist in Chronic Disorganization from the Institute for Challenging Disorganization; in this capacity, she helps people who are habitually disorganized to become more focused and productive.
A former psychotherapist, Maryann has also worked in business and government, and can speak to the challenges of organizing time and multiple priorities in a variety of situations.
Maryann is a member of the National Speakers Association and President of the New England chapter. She's also a Distinguished Toastmaster (the highest earned honor in Toastmasters International) and a member and past Director of Professional Development for NAPO-New England (the National Association of Professional Organizers).
Maryann has appeared on television and radio, and spoken to small groups, large rallies, and everything in between, helping people manage their time and multiple priorities.