About The National Management Institute
The National Management Institute (NMI) was founded by leading time management expert – Peter Turla.
NMI clients include universities and many successful Fortune 500 companies.
People from all levels of business, government, and industry have attended the highly regarded time management training courses offered by the National Management Institute.
National Management Institute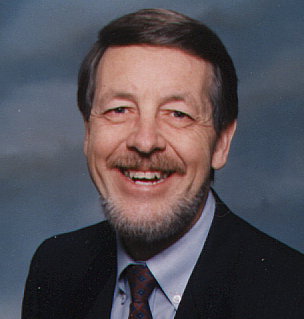 Peter Turla is the president of National Management Institute and is one of the world's leading time-management authorities who helps people work smarter, not harder. He's an internationally acclaimed author and speaker whose exciting, innovative time-management strategies have been featured on more than 200 radio and TV shows and in dozens of publications, such as the New York Times, Industry Week, the London World News and USA Today.
A former NASA rocket designer, Peter is listed in Who's Who Worldwide. He was a key member of the NASA Apollo-program team that designed the propulsion system of the Saturn 5 rocket. While he was at NASA he also developed and applied innovative time-management techniques to solve problems dealing with fast-changing priorities, frequent interruptions, stress, and tight deadlines—strategies that also work in the every day world of business.
Peter's presentations and trainings consistently get rave reviews. Participants love the  huge variety of practical techniques taught in a way that entertains, motivates, and educates. This makes Peter's time-management trainings the preferred choice for many of the nation's top organizations who have made his course part of their standard training for everyone in the company.
Top-Rated Instructors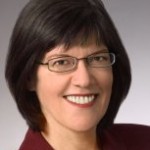 JANET BAILEY is a highly rated speaker, coach and award-winning writer on productivity and communication. She has developed creative methods to help leaders focus on the right priorities and has trained hundreds of engineers, sales professionals and managers to communicate clearly and to handle tough, demanding workloads. Her presentations throughout the U.S. and U.K. offer practical, powerful techniques that participants use right away to save time and stay on message.
Her columns and articles on time management, life balance, psychology and career development have appeared in leading publications including Chief Executive, Bottom Line Personal, Robb Report, Health and Reader's Digest. Her entertaining history of San Francisco, The Great San Francisco Trivia & Fact Book, was an Amazon bestseller. As a corporate communications consultant, she has helped clients from a wide variety of industries reach their audiences effectively.
Janet has a degree in journalism and psychology from Stanford University, was an adjunct faculty member at New York University, and has served in leadership roles for the National Speakers Association and the American Society of Journalists and Authors.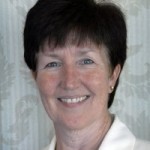 MARYANN MURPHY is a professional organizer, speaker, and time-management consultant who has spent more than 25 years helping people learn new skills and be more organized. She holds a Bachelor's Degree in Psychology, and holds a certificate as Specialist in Chronic Disorganization from the Institute for Challenging Disorganization. A former psychotherapist, Maryann has also worked in business and government, and can speak to the challenges of organizing both time and space in a variety of settings.
Maryann is a member of the National Speakers Association and the American Society for Training and Development. She's also a Distinguished Toastmaster (the highest earned honor in Toastmasters International) and a member and past Director of Professional Development for NAPO-New England (the National Association of Professional Organizers).
Maryann has appeared on television and radio, and spoken to small groups, large rallies, and everything in between, helping people manage their time as well as their living and work spaces.